Are you worried that your holiday gifts for clients and business partners may be getting a little stale? You certainly aren't alone!
Fear not, says Event + Marketing Manager Lauren Taylor, the creative mind behind many of the unique brand experiences that Foresight brokers and clients enjoy throughout the year. In this article, Taylor spills the tea on her go-to gifts to help you demonstrate your gratitude and remind your best customers that you care.
Delicacies: Sweet and Savory Options that Delight
On the sweet side, Santa isn't the only one who loves a good cookie this time of year. Bakeries across the U.S. have raised their game when it comes to being able to combine cookies with logos, and have come a long way from the basic frosted logo sugar cookie. The Cookie Bar in Las Vegas, for instance, can put logos on chocolate chip and red velvet cookies and are willing to entertain discussions about other options, too.
If you'd like to forgo the logos entirely, Taylor says, nothing is quite so classy or delicious as a tasteful box of macarons from a notable brand like Ladurée. Macarons have been having un moment in the US for quite some time, so you can likely find a bakery in your local area that can deliver as well.
On the savory side, one of Taylor's most popular gift finds this year have been charcuterie cones, which she's sourced from vendors that can cater to both meat eaters and vegetarians. Foresight's own brokers are enormous fans, but Taylor is sworn to secrecy on our vendor. We will share this tip: a cursory Google search led us to discover not only cone-shaped treats but even Gingerbread-style holiday houses made of meats and cheese! Happy hunting.
Experiences: Focus on FUN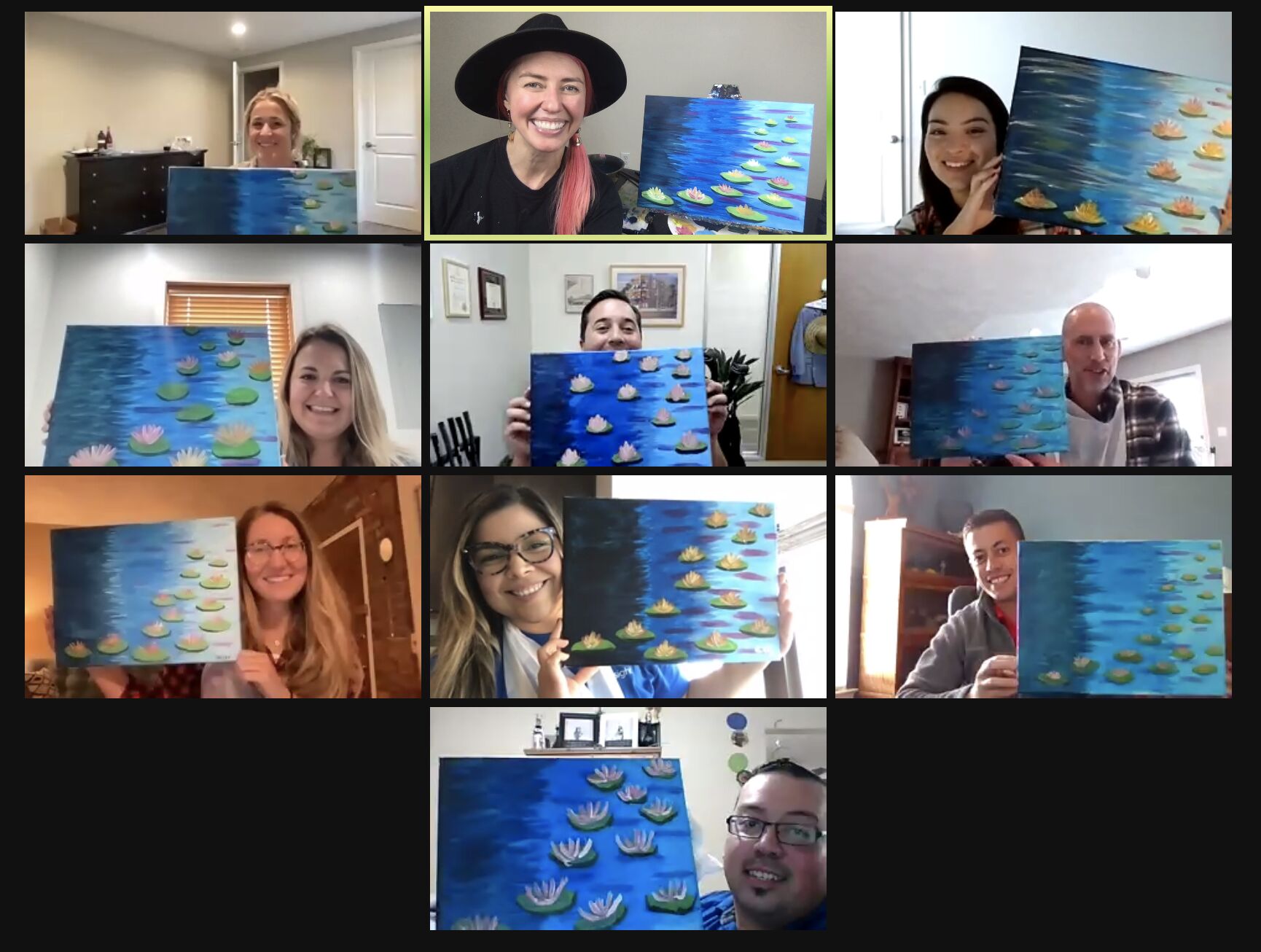 Whether your brokerage is fully back in the swing of things on the in-person front, or you're continuing to find innovative remote events, hosting an experience can go a long way as a gift. Experiences allow for shared memories, and the ability to relate on a human level.
During the pandemic, Taylor began working with Foresight's Business Development team to host "Paint & Wine" nights on Zoom, in which all participants do their best to replicate classic or contemporary works of art while chatting. Similar experiences can be done in person if you have studios like Bottle & Bottega in your neck of the woods.
Alternatively, combine the experience of being together with something you suspect your clients have always wanted to learn about, like a wine tasting or bourbon pairing class. Like painting, many of these kinds of workshops can be done online through coordinating with a local wine or gourmet foods retailer, or a sommelier or craft beverage professional.
A particularly popular topic for Foresight's own oenophiles has been instruction in navigating complex wine lists at business dinners. Pick a favorite restaurant, contact the sommelier ahead of time, and ask them to work with the chef on a menu and wine pairing experience that they can walk you and your guests through from course to course. The meal may only last a few hours, but the skills will last a lifetime!
Momentos: Form and Function
#NotAnotherPaperweight, am I right? Minimalism continues to gain popularity when it comes to office decor, and people have become more conscious of waste. If you're giving out tchotchkes this year, think of items that fit your budget (and any compliance/regulatory restrictions) that your client will handle and use. Taylor recommends an elegant leather padfolio set (one containing a pen and notebook) which can be branded or personalized. Another thoughtful approach she has used is to give branded drinkware, such as a glass coffee mug or YETI Tumbler, with a gift card for a tea or coffee shop inside, so that the first cup is on you. Every time your client fills up, they'll think of you.
Give Some Thought
At the end of the day, your gift's purpose is to show gratitude to your customer for their business. Before you ship something out or hit send on an invite, make sure you've thought through any special considerations—for instance, is your client vegan, do they have food allergies, are they sober? Bounce ideas off their colleagues or your own. That age-old saying "it's the thought that counts" only works if you're really taking the time to be thoughtful.
Happy Holiday giving!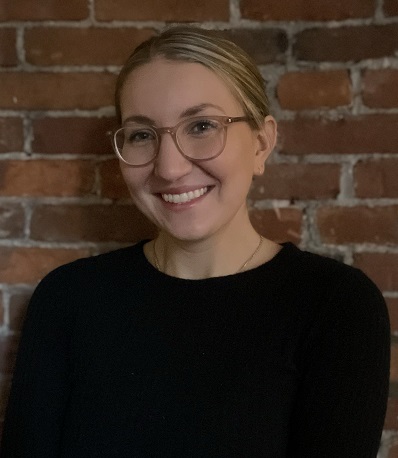 Lauren Taylor is Event + Marketing Manager for Foresight