Whatever your mood, trust us — there's a podcast for that. Recently, we asked our Foresight team to share the pods they turn to for business advice, coaching and motivation, all-around enjoyment, and what they think "the next big pod that'll have everyone buzzing" is going to be. Dial up your favorite podcast provider and follow these fantastic recommendations!
Work Hard: Podcasts About Business
A popular recommendation from our team was Spot On Insurance, a breath of fresh air coming out of Puerto Rico, which features cohosts Arleen & Ted Taveras, both of whom "started in New York City, working for banking and law firms before joining the London insurance brokerage, J. H. Minet (later acquired by Aon)" and then created their first insurance business together, ILSA, "bringing licensing and compliance services once available only to the biggest brokerages to agencies of every size." Today they delight in using their pod platform to educate agents, brokers, and insurance professionals alike. The biracial host duo also focuses on racism through their series "Conversations in Black and White," discussing how the insurance industry can be more accountable in antiracism. Give a listen to this episode on "Upleveling Women & Minorities into the Insurance C-Suite."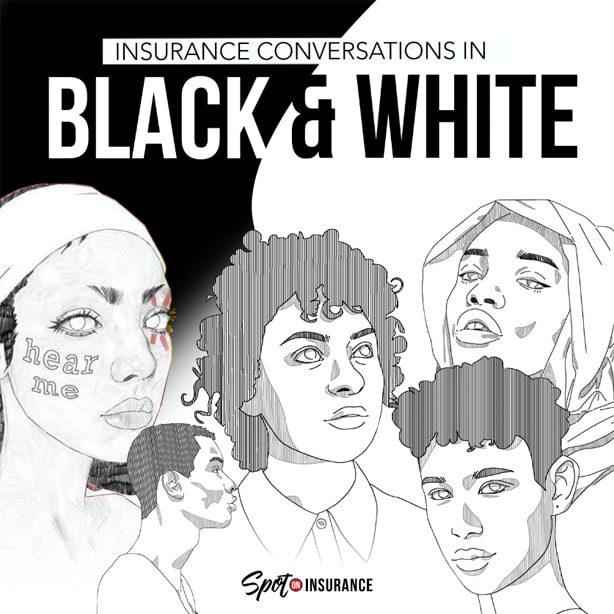 It's no secret that insurance agencies have long been a family affair, and independent agents comprise a large population of our business, so the brother host duo of Justin and Jordan Goodman at The Independent Agent podcast definitely get a vote from us. We especially love their candid mission, stated here: "we've traveled the country speaking to thousands of agency owners and their teams — and we've come to realize 2 things: 1. We all struggle with similar challenges, regardless of size and location and 2. Often times we are too embarrassed to ask for help." Compelling episode content includes topics like how agencies can build valuable experiences for their interns, and ethical considerations like how to fairly divide the accounts of a retiring producer. For fun, each episode also comes with a featured cocktail!
For compelling interviews with Insurtech leaders, many on our staff love Coverager's digital print publications so of course we're fans of the Coverager podcast! Many of us love hearing about how top notch insurance leaders "stumbled into the industry," and Coverager always does a great job getting the cool backstory on industry leaders' paths to success.
Take a Mindful Minute: Motivational Pods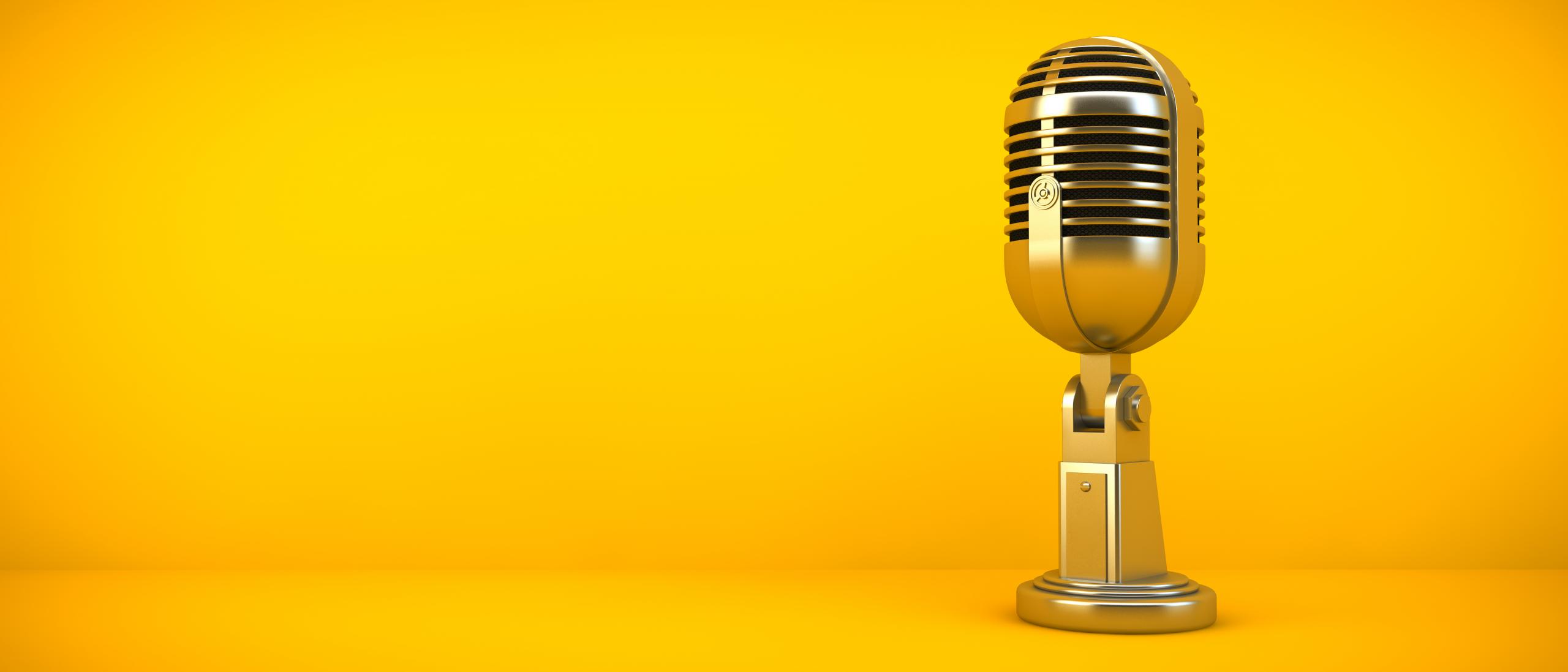 As important as nurturing your entrepreneurial side is giving your brain a chance to soak up stories, positivity, and inspiration. Female Empowerment themed pods got a lot of support from the women on our sales and marketing teams, specifically Michelle Obama and Oprah's podcasts; and the Ed Mylett podcast also got a vote from VP of Business Development Michael Bibeau. Coincidentally, when we asked which shows our staff would most like to appear as a guest on, the Michelle Obama podcast and Ed Mylett both got votes.
Other members of our sales and marketing team cited parenting-related podcasts, with Neorodiverging standing out as a resource by and for parents and children with ADHD and autism.
Our Senior Content & Community Manager Brett McKenzie loves narrative storytelling podcasts like This is Actually Happening, and Terrible, Thanks for Asking. "These two shows were instrumental and therapeutic in helping me learn how to cope with grief from difficult losses in my own life, and helped me support a dear friend through the death of her young child," she said.

In a similar vein, Heavyweights, and the OG storytelling podcasts from Chicago Public Radio This American Life and Re:Sound also got votes.
Like "Me Time" for Your Ears
Now for the fun stuff! From true crime to fitness to celebrity-hosted pods to comedy to history, the Foresight team has a wide range of recommendations for downtime listening. For those who love nostalgia — and we mean deep nostalgia — Hardcore History got one Foresight team member's vote!
Russell Brand and Busy Philipps rank high with Foresight staff on the celebrity podcaster scene.
But the category the majority of us cannot get enough of is true crime. Many of us are fans of the distinctively calming voice of Phoebe Judge, host of Criminal. Her DB Cooper episode is especially enjoyable! Other true crime shows that Foresight listeners love include S-Town, In the Dark, Southern Fried True Crime, Already Gone, and Your Own Backyard, which actually helped lead to the solving of the cold case murder of Kristin Smart. Of "In the Dark, Season 2" Foresight VP of Growth Marketing Lindsey Holzberger said, "it is a must-listen. It covers the case against Curtis Flowers, which was re-tried and overturned multiple times and eventually taken to the Supreme Court. Incredible journalism."

Brett McKenzie rates "Southern Fried True Crime" and "Already Gone" as top true crime shows because "the female hosts have these incredibly soothing yet powerful voices. I'm one of those weird people who listens to podcasts to fall asleep, and something about hosts Erica Kelley and Nina Innsted, respectively, make me feel like they are looking out for the world while I sleep. They're heroes for many in the cases the cover. In a way, advocacy has become a part of their reporting."
Double Duty! Foresight in the Studio
The Foresight team isn't just listening to podcasts, we're also guest-starring and hosting podcasts ourselves! Chief Insurance Officer Emilio Figueroa recently appeared on InsureTechTalk (Insurance 101 Edition) to discuss MGUs as distribution platforms, his vast expertise around captives, and of course Foresight's innovative and differentiating offering as a workers compensation Insurtech platform. "Podcasts are a natural medium for getting an Insurtech's message across, especially for a business like ours," Figueroa says of the opportunities he's had to be interviewed in recent months. "Podcasts offer a sleek, efficient, open dialogue for discussing the risks we intend to mitigate, describe our unique value proposition, and talk through our platform in plain English. It's an intuitive communication vehicle for us."
Christine Garza, VP of Business Development, was interviewed on the afore mentioned "Spot On Insurance" and called hosts "Arlene and Ted two of the most fun people that I have ever met in the industry, and they make it fun and relatable." During her interview, Garza was given an opportunity to discuss the unique position the COVID-19 pandemic had thrust the industry into, as well as her personal evolution from legacy carrier to Insurtech.
And Michael Bibeau, VP of Business Development, dropped by the Insurance Bro Show to talk about how he motivates himself and others in the risk management space, sharing how LinkedIn is among his power tools for professionals in the insurance sales space.
Several team members dream of hosting their own podcast one day, on topics like music, diversity in technology and insurance, and managing that ever-evasive work/life balance. When she's not curating content for Foresight, Brett McKenzie does cohost a podcast: High Tea with Monsters, Rebel Scum, and Vigilantes focuses primarily on the Star Wars, Marvel, and DC universes from a female and intersectional standpoint.
For more recommendations from the Foresight team to boost your productivity, check out our picks for office must-haves.