Workers' Compensation Insurance Guide
Georgia
Georgia has grown dramatically over the last few decades, and continues to attract a young, educated workforce. Georgia workers' compensation laws are less restrictive than some states, yet employer workers' comp insurance costs are rising faster than many states, mainly due to the types of industries that have grown along with Georgia's economy.
Georgia is one of the nation's leaders in advanced manufacturing, outpacing the U.S. in 10-year GDP growth in manufacturing of machinery, electrical equipment and components, and fabricated metals. With a booming economy, Georgia projects employment of construction workers to grow 7.2 percent by 2029, faster than the average for all occupations in Georgia.
Despite the positive projections, Georgia, like all states, struggles with labor shortages in these growth industries. Labor shortages in high hazard industries like construction and manufacturing force employer workers' comp costs upward and underscore the need for robust safety processes and practices.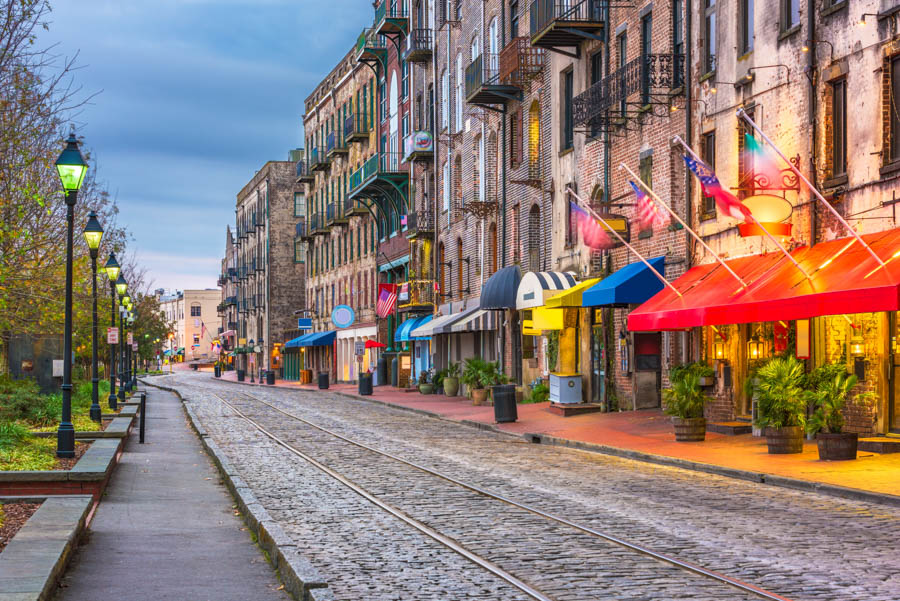 Who Needs Workers' Compensation Insurance in Georgia?
Any employer employing three or more people is required to provide workers' compensation benefits in Georgia. The way employees are counted can vary:
If the employer is incorporated or an LLC, the officers or members are included in the employee count. Up to five officers or members can waive coverage for themselves, but this does not reduce the employee count.
Part-time employees considered "regular," meaning they work regularly on a part-time basis, are also included in the count and must receive benefits if there are three or more employees.
Unlike with corporations, Georgia workers' comp law considers sole proprietors and partners to be employers, not employees, so they are not required to carry workers' comp if they have less than three people employed. However, they can elect to be covered as an employee by advising their insurance carrier in writing.
Independent contractors are not eligible for workers' comp in most circumstances under Georgia law.
Note that in Georgia, a contractor subject to state workers' compensation laws who hires a subcontractor may be liable for workers comp coverage for the subcontractor's employees if the subcontractor does not have workers' comp coverage.
Undocumented workers are eligible for workers' compensation benefits in Georgia. Undocumented workers are entitled to temporary partial disability unless they can't return to a light duty job due to their immigration status.
How Workers' Compensation Works in Georgia
Workers' compensation is managed by the Georgia State Board of Workers' Compensation. The Board's workers' compensation website (https://sbwc.georgia.gov) contains detailed information on the statutory requirements, some of which are highlighted here.
Workers' Compensation Benefits in Georgia
Employers in Georgia must file a First Report of Injury or Occupational Disease form immediately upon knowledge of a workplace injury. Catastrophic injuries and injuries involving seven or more days of lost time must be reported within 21 days of knowledge of disability. Employees must report a job injury within 30 days of the occurrence.
Workers' comp benefits in Georgia include:
Medical bill payment for doctors, providers and hospitals
Physical therapy
Prescriptions
Reimbursement for necessary travel expenses
Medical treatment and vocational rehabilitation
Lifetime medical benefits and permanent total disability benefits
Lost time pay of two-thirds of average weekly wage (capped at $725 per week for up to 400 weeks) if unable to work for more than 7 days
Death Benefits, for on-the-job fatalities, dependents receive two-thirds of average weekly wage or a maximum of $725 per week
If injured employees want their medical expenses covered, they cannot use their own treating physician. Employers in Georgia have two choices in providing medical care: (1) Posting a list of authorized treating physicians known as the "panel of physicians," which must have a minimum of six physicians or professional physician associations not affiliated with one another (must be a minimum of one orthopedic physician and no more than two industrial clinics on the list); (2) Using a Managed Care Organization certified by the State Board.
Penalties for Noncompliance
Employers who fail to provide insurance coverage face civil penalties, workers' compensation attorney fees assessed by the Board, and a 10% increase in compensation to the employee. Employers found criminally negligent in providing benefits can face imprisonment for up to 12 months. Other penalties for noncompliance include:
Civil penalties between $100 and $1,000 per violation to any employer who fails to comply with filing and reporting requirements
Civil penalties between $1,000 and $10,000 for intentionally denying benefits
Civil penalties between $500 and $5,000 for failing to provide coverage
Where Employers can Buy Workers' Compensation Insurance in Georgia
Employers can purchase workers' compensation insurance from private insurance companies authorized by the state. Georgia does not have a state fund, but employers can access coverage through the assigned risk plan administered by the National Council on Compensation Insurance (NCCI).
Georgia allows businesses to self-insure if they go through the required application and approval process.
How Workers' Compensation Premium is Calculated in Georgia
Workers' compensation insurance premiums in Georgia are calculated using the NCCI loss costs, the loss-cost multiplier, the insurer's scheduled rating and other factors. An employer's estimated rates for workers' comp in Georgia are $1.01 per $100 in covered payroll.
Following the national trend, Georgia has seen employer costs per $100 in covered wages decrease, but at a rate less dramatically than all but 11 states. Still, rates in Georgia are about 95% of the median national average.
Employers in Georgia receive an experience modification rate (EMR) when they meet one of these triggers:
$10,000 in policy premium is generated during the last year or last two years
$5,000 is the average policy premium generated for more than two years
Snapshot: Two Key Georgia Industries where Labor Shortages Could Impact Workers' Comp
The current labor shortages making headlines nationally are felt acutely in Georgia. Accelerated by the pandemic but inevitable because of changing demographics, shortages in skilled, blue-collar work will force employers in construction and manufacturing to work harder to attract and retain employees. Safety practices in these industries will take center stage in Georgia for two reasons:
Employees have more employment choices and want to work in a safe environment
Inexperienced workers are more likely to suffer on-the-job injuries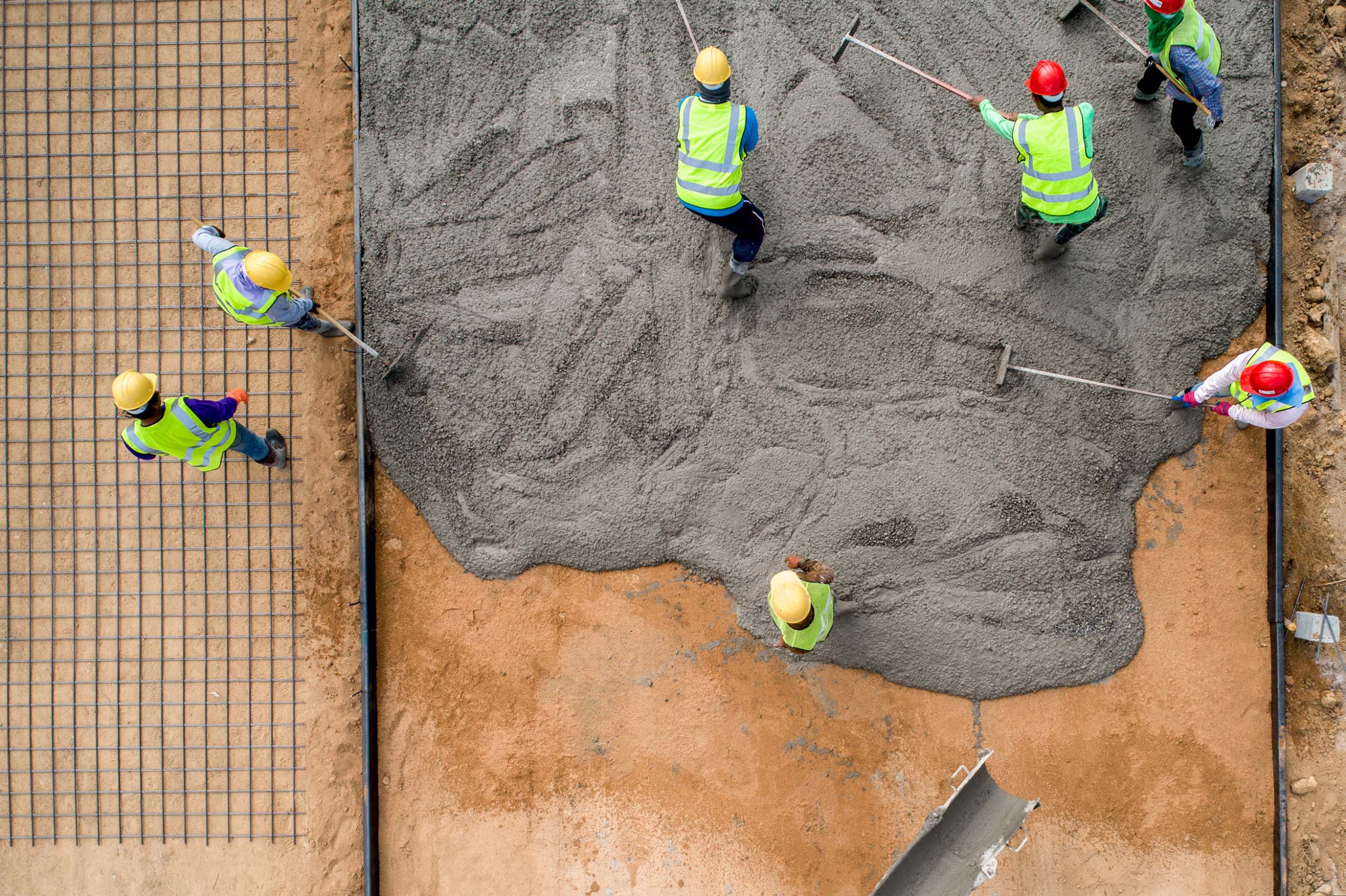 Construction
CNBC consistently puts Georgia at the top of the country's "best states for business," citing the state's workforce as one its strengths "with an abundant supply of educated, nonunion workers." Still, the state is lagging in attracting and developing skilled tradesmen. While Georgia has been working hard to educate young people on the value of learning a trade through programs like "Go Build Georgia" and investment in state technical colleges, the number of new workers still falls short.
Construction employers will face an even harder time attracting young workers if they can't prove a commitment to safety and reduce injuries on the job site, which is even more difficult to do for inexperienced workers.  A study by the Construction Industry Research and Policy Center analyzed more than 9,000 workers' compensation claims and found that 44.5 percent were filed by workers who had less than a year's experience in the construction industry, and 30.1 percent were from workers with less than six months on the job.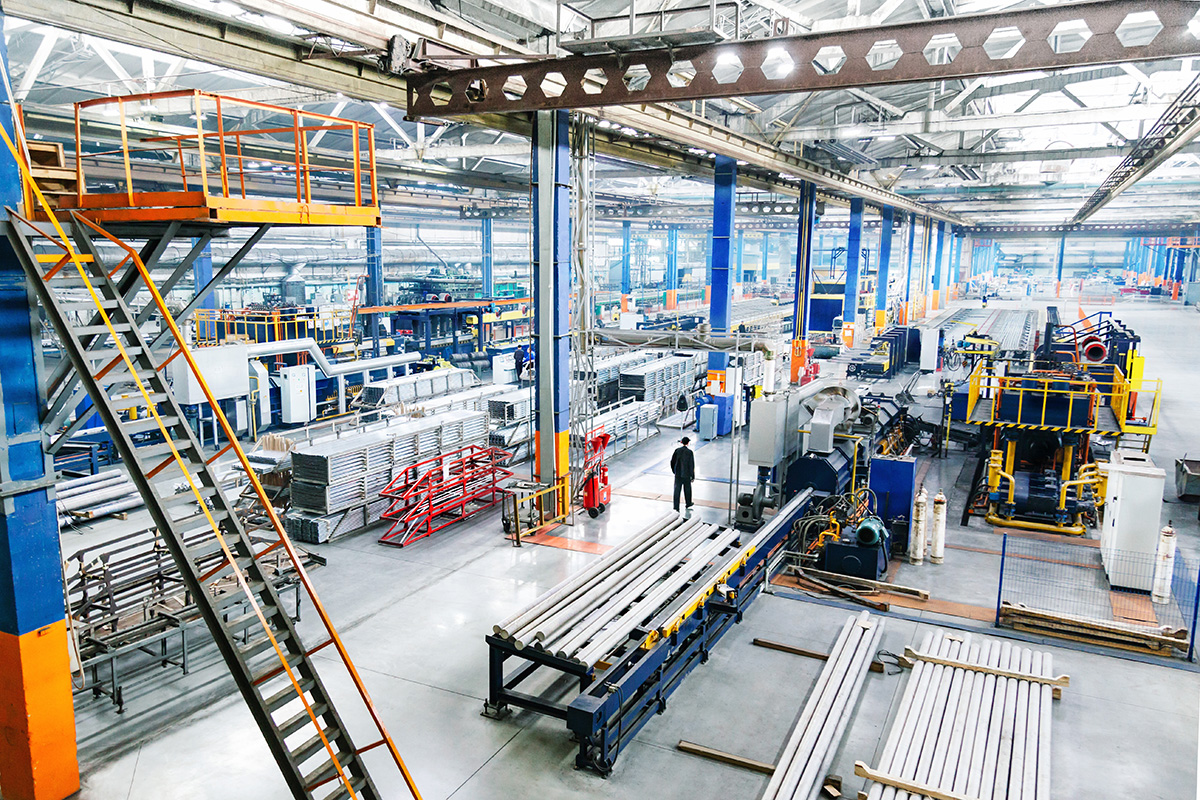 Manufacturing
According to the U.S. Chamber of Commerce, if every unemployed person with experience in the durable goods manufacturing industry were employed, the industry would only fill 65% of the vacant jobs. The manufacturing industry faced a major setback after losing about 1.4 million jobs at the onset of the pandemic, and has been struggling to fill both entry-level and skilled jobs since then.
With robotic technology replacing a larger portion of the human tasks on production lines, Georgia manufacturers will need not only more skilled laborers to operate technology, but a steady supply of entry-level workers as well.
Many manufacturers in Georgia are attempting to address the shortage through a more diverse talent pipeline. According to the American Immigration Council, Georgia employs more immigrant workers in manufacturing than any other industry in the state. So Georgia employers need to consider not only the impact of inexperienced workers, but how a more diverse workforce will affect their safety practices, such as language barriers in safety communication.
In both construction and manufacturing in Georgia we see the pressure to get new employees in and 'hyper-train' them on the hazards quickly, which increases the potential for injuries. The key is to use technology to reduce the labor time needed for effective safety management.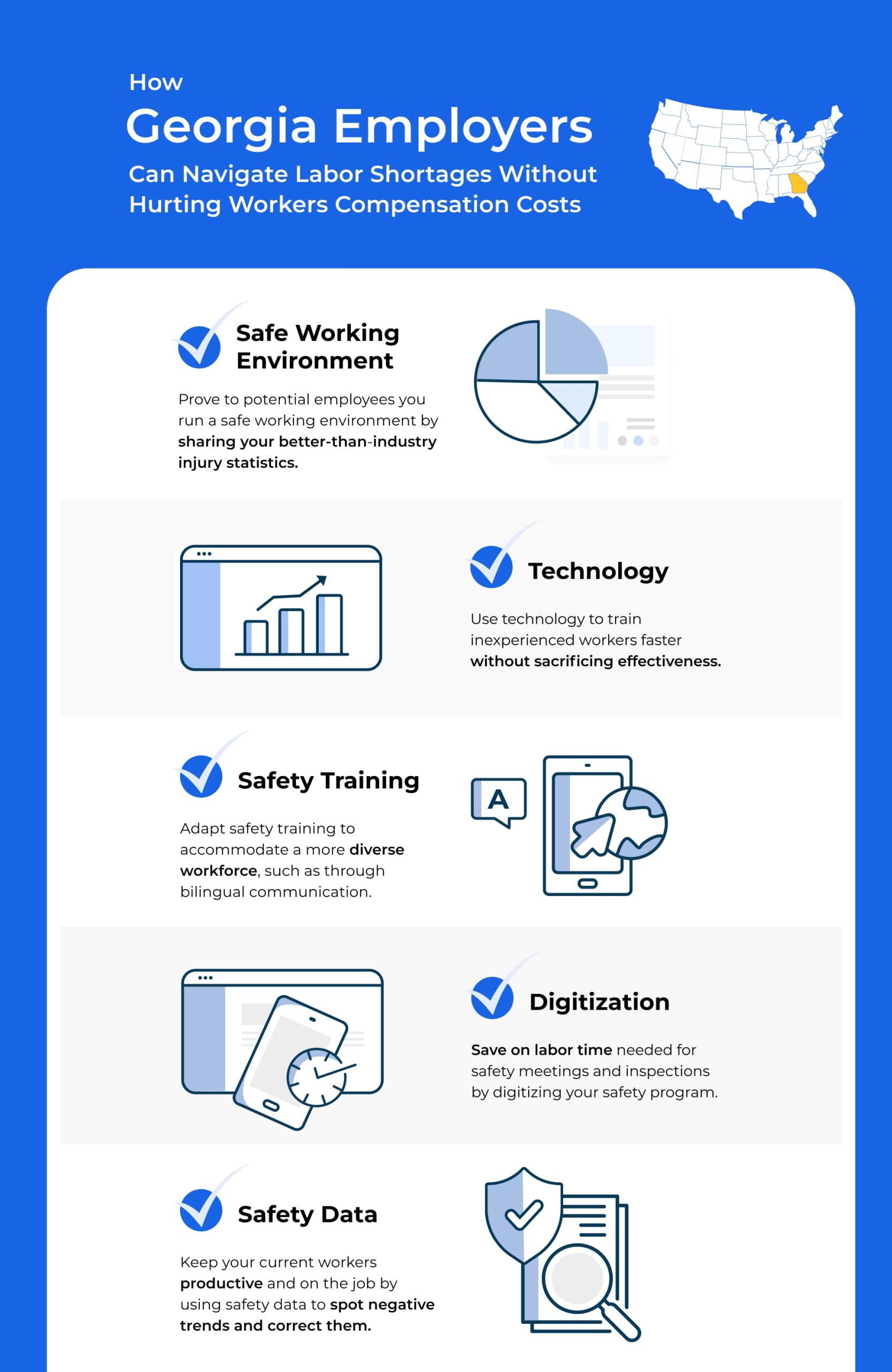 Tips for Lower Cost, Quality Workers' Compensation in Georgia
With its rapid growth in high-hazard industries like construction and manufacturing, demand for cost effective, safety-focused workers' compensation is growing, presenting growth opportunities for insurance brokers and agents. Here are some tips for finding low cost, high quality workers' compensation in Georgia.
Avoid the assigned risk plan whenever possible
The Georgia businesses that end up in the assigned risk plan are usually there because their broker believed they could not obtain workers' compensation coverage from a private insurer, either due to their loss history (or lack thereof if it's a new business) or because they're in a high-hazard class of business. Always be sure to explore all options, starting with insurance carriers who specialize in hard-to-place industries in Georgia.
Use safety-driven pricing for cheaper workers' compensation premiums
The Ex Mod is where the opportunity to reduce workers' compensation premiums becomes possible. Foresight uses technology to help you track and analyze loss data to improve your safety program, reduce incidents, and, ultimately, qualify for or improve your Ex Mod.
Use technology to manage safety compliance and prevent injuries
Safety technology makes managing workers' compensation in Georgia faster, easier, and more accurate—especially when its available on a mobile device and easy for employees to engage with. When technology can track incidents and near misses, capture safety meetings and inspection checklists, and experts can help interpret the data and customize risk management, businesses can minimize the costs associated with claims, lost productivity, OSHA violations, and higher Ex Mods.
Respond to claims quickly
Keeping your claim costs down after a work-related injury in Georgia requires immediate reporting and a fast, compassionate response to the injured worker. A digital first notice of loss helps with OSHA compliance, and integrated telemedicine services promote a faster recovery for the injured person and better communication throughout the process, ultimately leading to a faster, less costly resolution.