In the wake of two years of pandemic living, most Americans are confronting stress in their lives on a daily basis, at home and at work. Your clients in the manufacturing sector were already feeling the strain before COVID-19, as a 2017 Mental Health America study indicated that manufacturing ranked in the bottom 10% of all industries when it came to mental health. In 2021, "one in three Americans (32%) said sometimes they are so stressed about the coronavirus pandemic that they struggle to make even basic decisions." The tasks manufacturing workers conduct must be undertaken with precision and focus to prevent accidents or injuries. For the safety and wellbeing of every employee, it's critical that workers' mental health and wellness are a focal point of every manufacturer's safety culture. 
The Stigma of Invisibility
Because stress and mental health issues don't always manifest as visibly externally as a bodily injury or viral illness, employees may be less likely to request time off when needed. Fear of being stigmatized or questioned can lead to workers feeling isolated, and neglecting to take time for their own mental wellness when needed. But poor mental health is more likely than many think. According to the National Alliance on Mental Illness:
20.6% of U.S. adults (or 1 in 5) experienced mental illness
5.2% of U.S. adults (or 1 in 20) experienced serious mental illness
Ensuring that employees are aware that they can use their sick leave for mental health—or going a step further and allocating actual mental health days within company policy—gives voice and validity to mental wellness. To go a step further, your clients can support employees interested in earning a Mental Health First Aid safety certification. This training program and toolkit helps certificants recognize the early warning signs of a mental health issue and provide initial help to that person. Mental Health First Aid can offer the same kind of life-saving benefit as traditional first aid.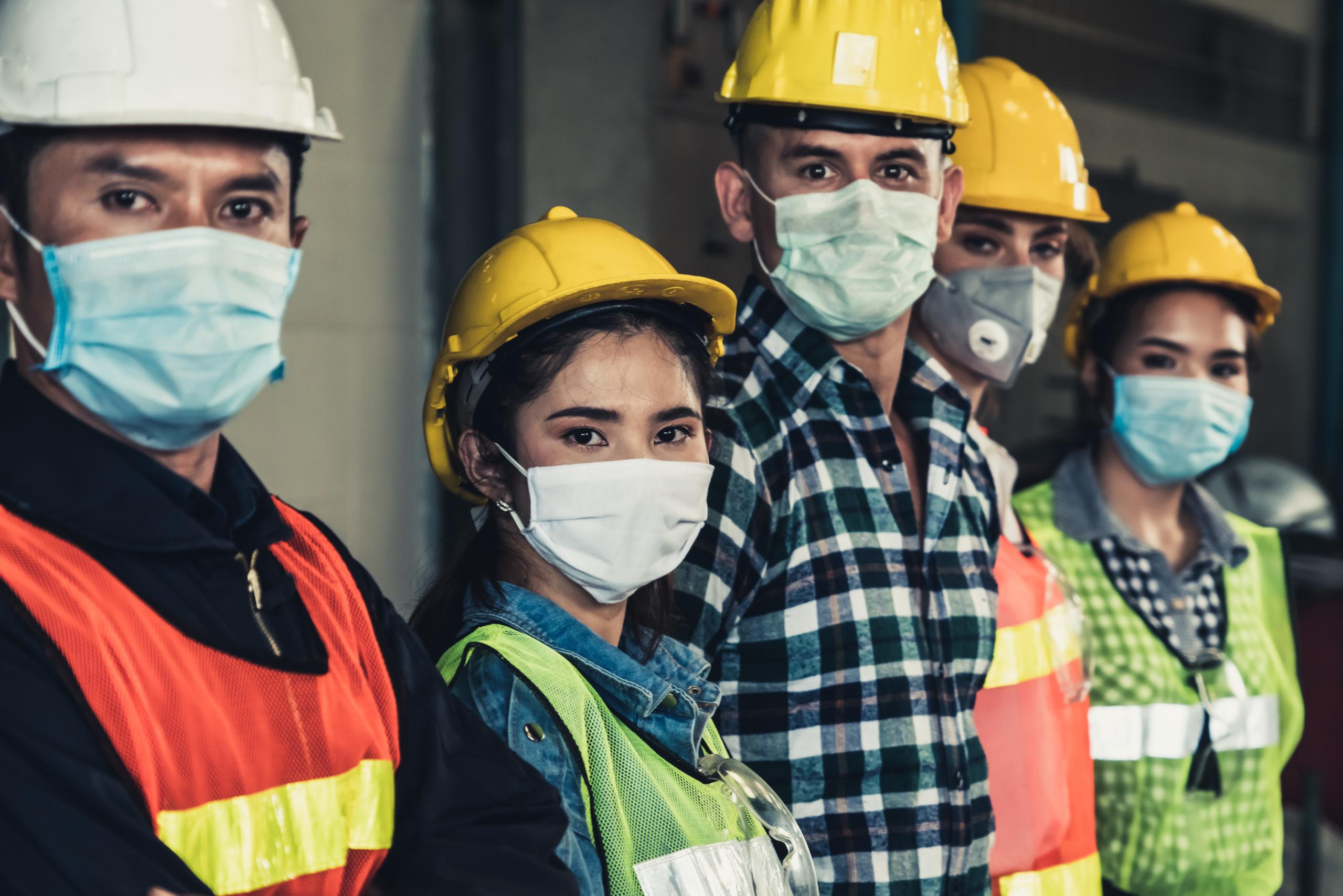 High Pressure/High Stress Periods
According to Donna Stutzman, Technical Underwriting Specialist at Foresight, "the two most significant stressors in the manufacturing industry tend to be overwhelming production goals and variable shift schedules. Demanding quotas can lead to feelings of inadequacy or levels of stress that negatively impact the actual productivity of the employees. Variable shifts can affect employees' personal lives putting pressure on relationships and family responsibilities. Both of these factors, if not managed appropriately, can lead to absenteeism and increased workplace accidents."
While production goals will always be a reality in the Manufacturing sector, advance planning and some acts of care can go a long way in reducing the negativity. Regular check-ins with downstream suppliers can help your client assess readiness year-round for periods of increased demand, reducing the conflict between business tension and employee wellness. During variable shift periods, your clients can offer to provide perks to lift spirits. Catered meals, bringing in a live musician to play during break periods, or even providing meals or treats that workers can bring home to their families can go a long way in reducing the stress of work/life balance in extra demanding periods.
Insight and Guidance in Uncertain Conditions
Working in pandemic conditions have added layers of uncertainty to most workplaces. This is why Foresight's exclusive risk management tech partner, Safesite, has created templates such as the COVID-19 Daily Guidelines Meeting and the Coronavirus Self-Checker, to take the strain of guesswork out of workplace safety. As communication is a two-way street, your clients should be sure to offer up an ear as often as they offer their voice in support of workers feeling tense in the pandemic environment. It's a good time for clients to work with their human resource teams to ensure employees are aware of their benefits—if eligible—concerning mental health, such as teletherapy, and psychology and psychiatric health care coverage. If these benefits are not provided to all employees, there may be short-term solutions that can be procured and offered, such as on-site counseling or support groups.
It's Okay to Not Be Okay
Progress has been made over time toward eliminating the shame surrounding mental illness in the workplace, but there are still miles to go. For help in a crisis, the National Institute of Mental Health recommends the following resources: