Even with a steady stream of new standards and regulations in both worker and work equipment safety, agriculture is still one of the most dangerous industries in the U.S. Some of the highest severity injuries can be blamed on riding farm equipment—tractors, ATVs, utility vehicles, and forklifts.
Orchards, groves, and nurseries need this type of farm equipment to operate productively, but your clients must pay constant attention to who's driving them or working around them, how they're used, and how they're maintained in order to prevent catastrophic injuries or worse.
Foresight suggests discussing each of the points below with your Agribusiness and Farm Labor clients as you work together on their workers compensation program.
Translate all safety materials and conduct/refresh training before season
Ricardo Macias, the new Agriculture Business Development and Safety Manager for Safesite (the sister company of Foresight) offers these reminders to all farmers and farm managers:
Train all personnel in the language that they are comfortable speaking and learning. Foresight and Safesite both provide Spanish-language and other language translation of our safety materials for our brokers and clients.
Document all training, and find hands-on training that works for the operation.
Not all equipment is the same. Even if workers feel comfortable on—for instance—one kind of tractor, they still need specific training for any kind of tractor they may be called upon to use.
Macias also advices that workers should "pre- inspect and report damaged equipment. This should be a priority," he says. All employees should know company procedures when reporting issues if it is to the owner, supervisor, or mechanic.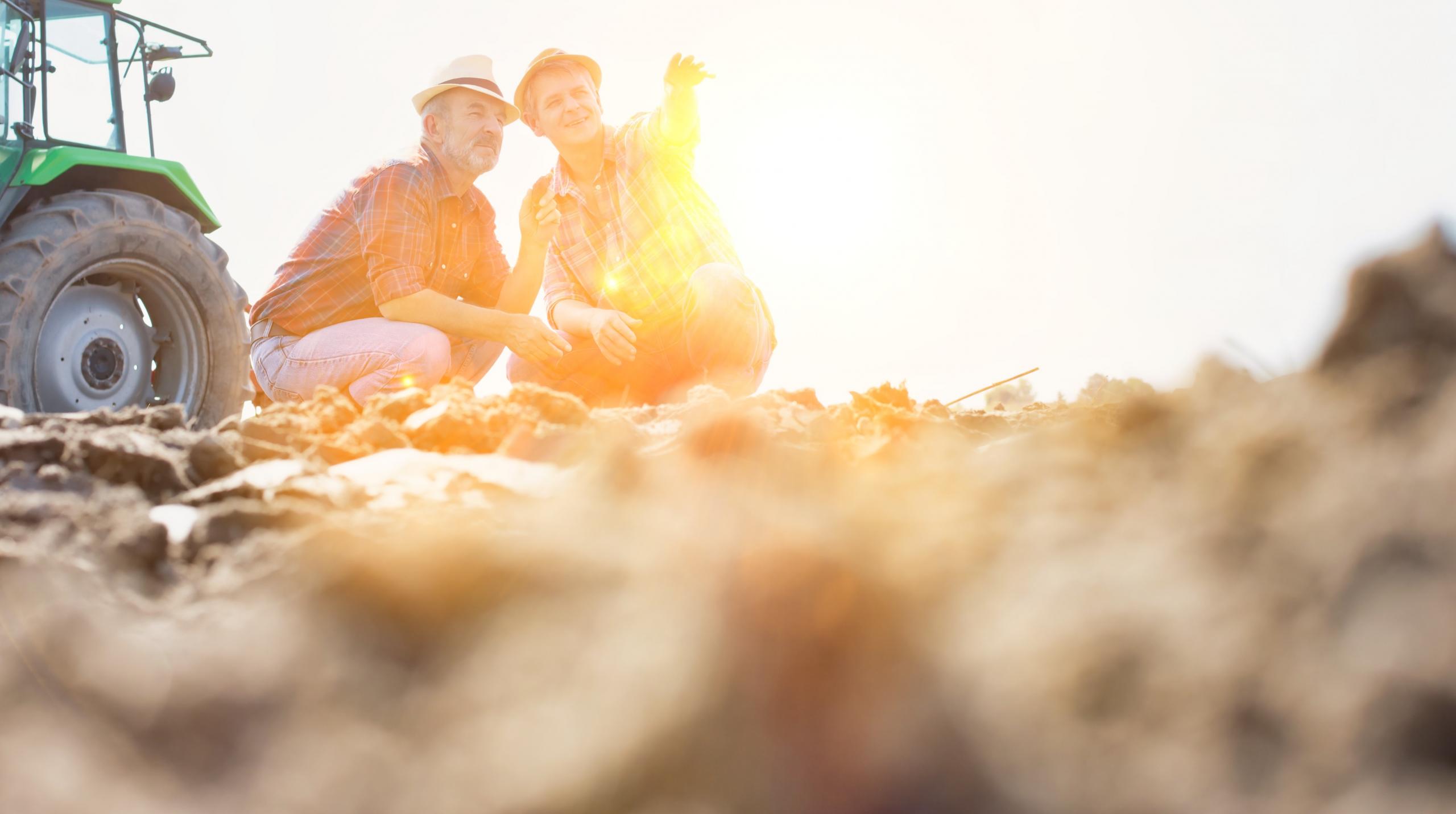 ATVs/UTVs are useful, but perilous
All-terrain vehicles (ATVs) and Utility Terrain Vehicles (UTVs) look like fun, until they're not. While they perform some useful functions in farming operations, such as checking irrigation and hauling small loads, ATVs have become a source of serious and fatal injuries on farms.
An uptick in farm equipment fatalities and injuries caused by ATVs prompted a NIOSH study that identified 2,090 injuries and 321 fatalities in an eight-year span in the agriculture sector. Most were from rollovers, drivers being thrown from the vehicles, loss of control, or collisions, and most pointed back to inexperience drivers or failure to wear helmets or other protective equipment. "Knowing the center of gravity for each specific piece of equipment is important in case there is a rollover," says Macias.
OSHA recommends employers only use ATVs that have:
Motorcycle-type handlebars for steering control
Large, low-pressure tires to improve center of gravity
Single-worker design
A seat that can be straddled by the worker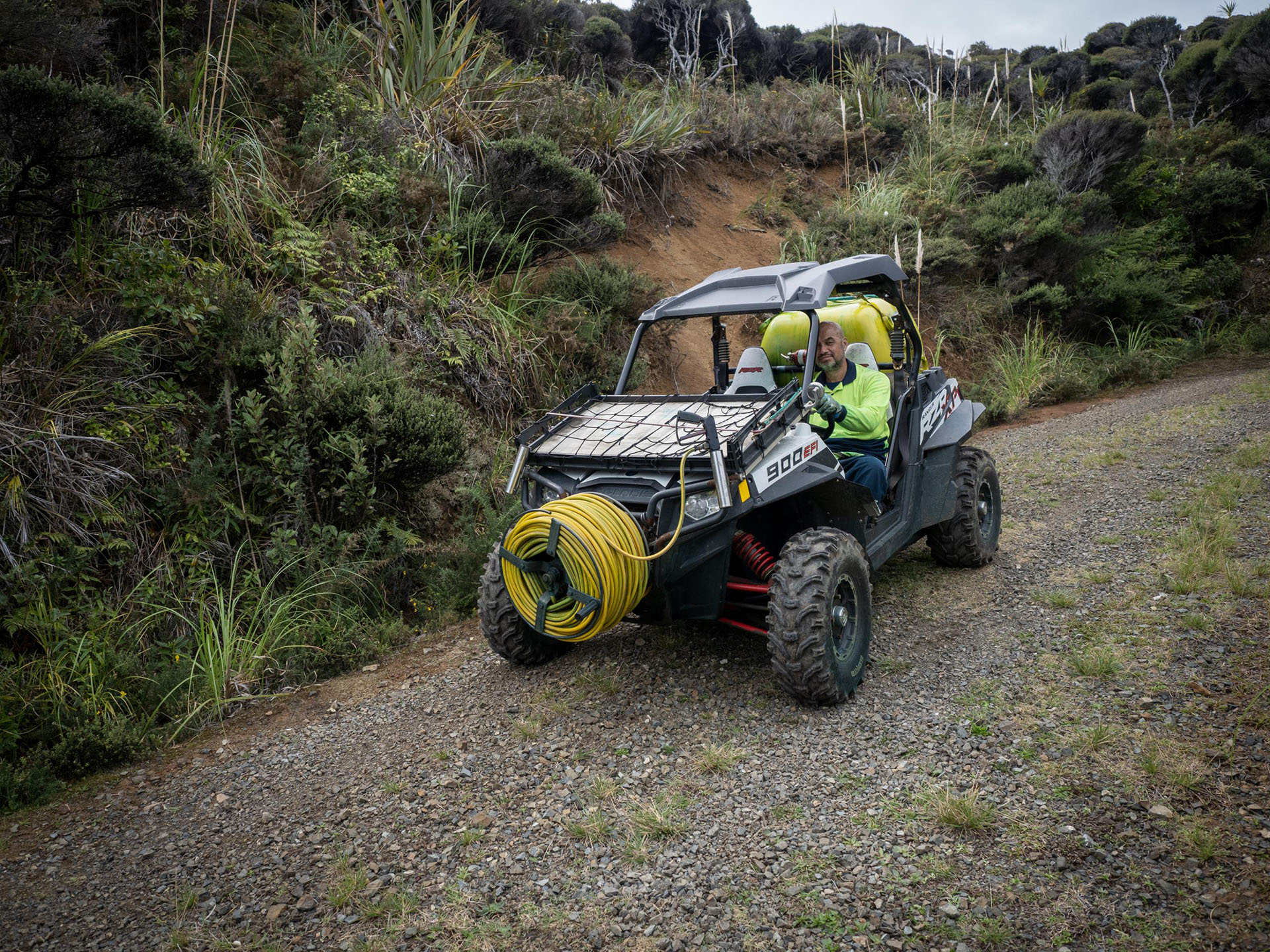 Tractors and their distinct orchard risks
Amazingly, one in ten tractor operators overturns a tractor in his or her lifetime. Tractor rollover deaths have gone down dramatically since OSHA started requiring rollover protective structures (ROPS) for agricultural tractors. But the type of low-profile tractors used in orchards, vineyards, or greenhouses, where vertical height would interfere with normal operations, are exempt from the ROPS standard.
Some safety tips to protect employees using tractors in orchards and vineyards include:
Keep the distance from the edge of an embankment or ditch equal to the depth of the embankment or ditch itself (i.e., six feet away from a six-foot ditch)
Go slow on rough roads and lanes because tractors lose control quickly when bouncing off a road or lane
Utilize "Slow Moving Vehicle" Signage (SMV) sign or amber caution lights if traveling on public roads and observe all traffic laws
Always hitch implements properly
Never operate a tractor on unsafe slopes
When moving materials keep loader buckets such as front-end loaders as low as possible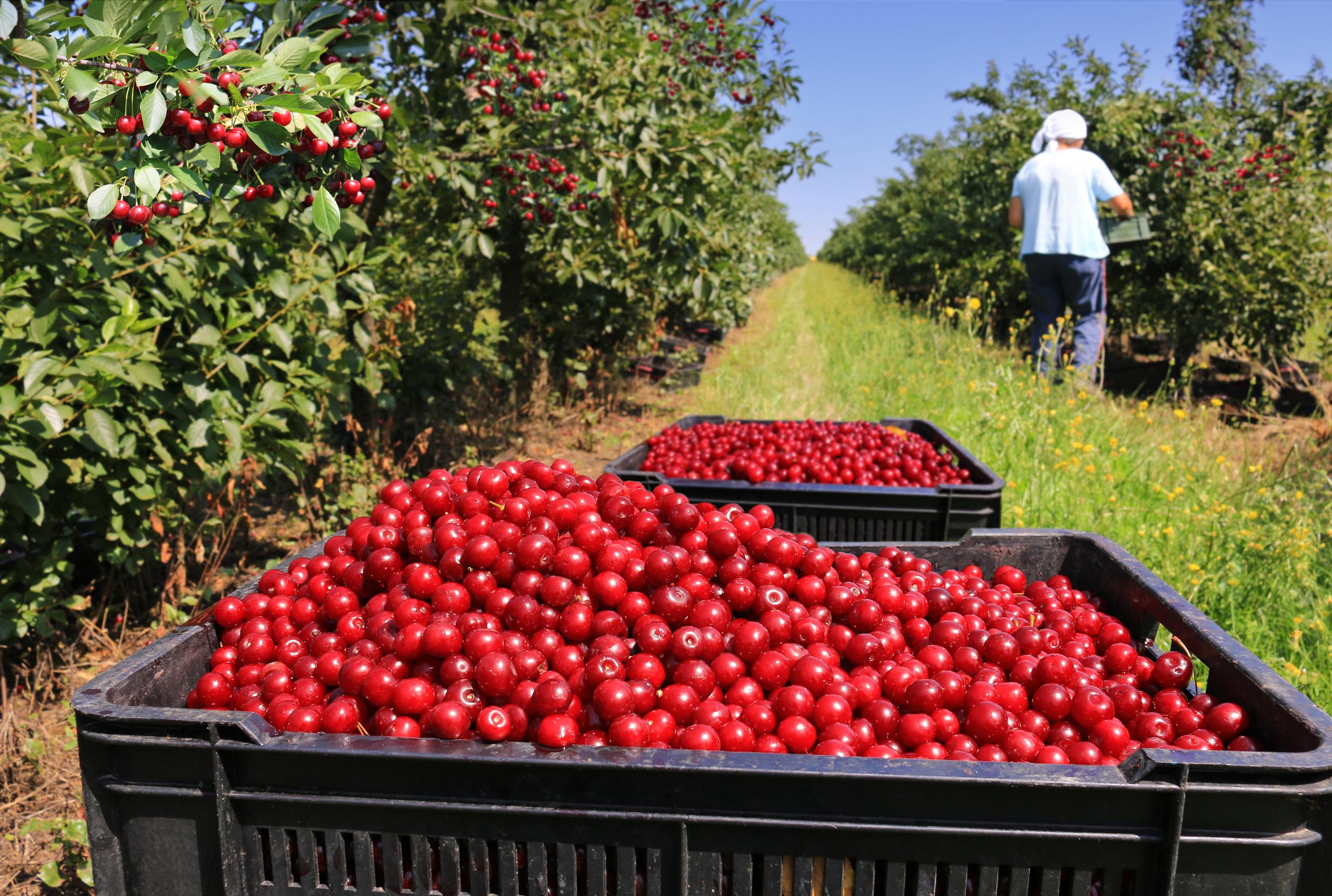 Forklift safety on the farm
When forklifts are used outdoors on a farm, especially at a nursery or orchard with the public around, they bring a whole new set of risks beyond those commonly seen in warehouses or manufacturing facilities. Most accidents with forklifts in orchards and farms come from "backover" accidents and collisions between forklifts and pedestrians, usually because either the driver or the pedestrian wasn't paying attention. To prevent these, OSHA recommends the following:
Assess where forklifts are used, and if there's heavy foot traffic in the area, develop a traffic control plan
Try to create drive-through or circular turnaround areas if possible, but if not make sure there's room for a three-point turn
Turnaround areas should be level, firm, and well-drained to prevent tipovers
Consider installing a backup camera
Don't allow workers to take breaks near active equipment
Use a spotter if necessary
Make sure operators aren't using cell phones, wearing headphones or anything else that could cause a distraction (this rule should hold true not just while riding but while working any machinery on a farm, Macias points out. A policy on who can carry phones and when cold help)
Another key piece of guidance, Macias says, "is to make sure you're always using the right forklift for the job. Check the terrain in case you are using a forklift in the field or in a warehouse." It's critically important to use the forklift designed for where/how your client will use it.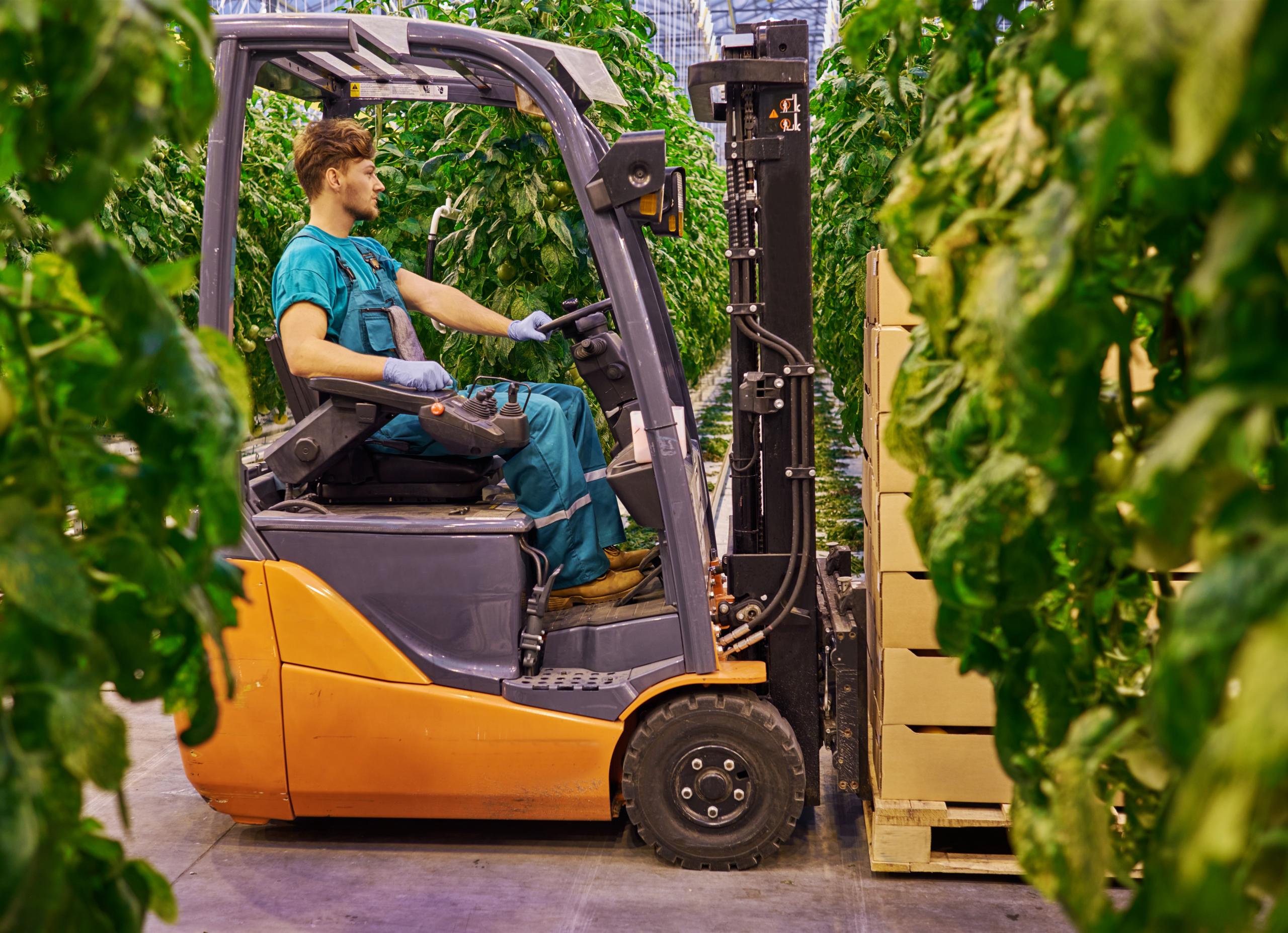 Safety reminders for all types of farm riding equipment
No matter the vehicle, employers on any type of farm need to stay diligent in protecting employees from life-changing injuries or death. Proper training of operators, equipment inspection and maintenance, and using traffic management plans should apply to all vehicles used on a farm or nursery.
Another important but common sense reminder, Macias says, is to ensure all riders are using seat belts.
Sometimes trying to reduce one exposure to keep farm employees safe can increase another exposure. For example, now that farmers in regions where employees are prone to heat-related illnesses are conducting more work at night, they need to be aware of the vehicle hazards of working at night by utilizing adequate lighting and using reflective vests or other highly-visible PPE.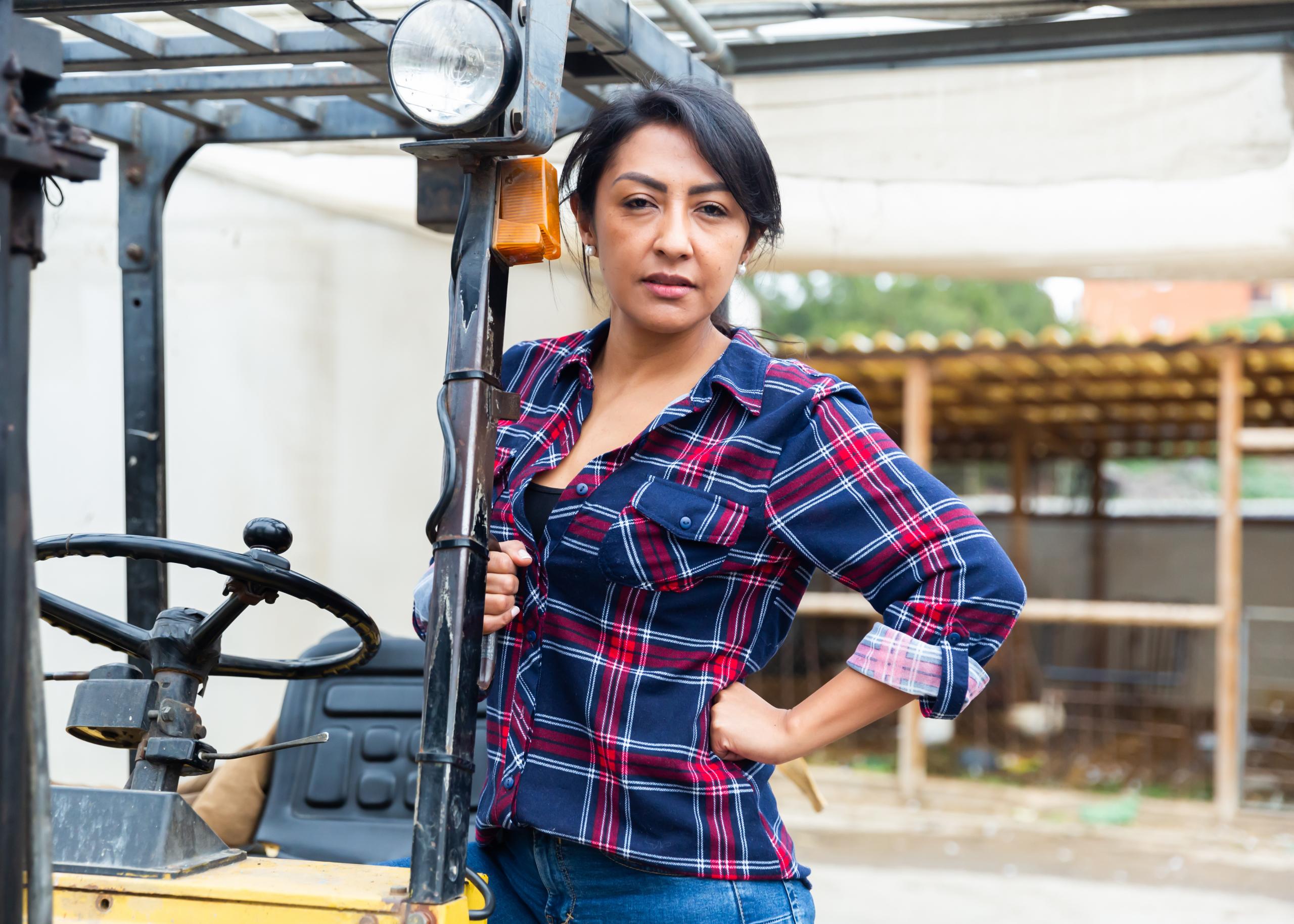 Our collective obligation
Keeping your farm clients and their workers safe as they do the critical work of growing America's food is one of your top priorities—and it's ours as well as ours. A safety-focused workers compensation provider like Foresight can help your clients prioritize safety and stay compliant with OSHA and industry benchmark standards. We recommend reviewing the points in this article annually or before seeking renewal quotes for each of your orchard, nursery, and grove accounts. Together, we can drive awareness around the many safety processes and procedures necessary for running a safe farm.