U.S. manufacturing has been in decline for several decades. Advances in technology and outsourcing labor to cheaper markets have shrunk what was once the driver of the American economy.
Today less than 13 million people work in manufacturing, down from nearly 20 million in the 1970s. According to the Bureau of Labor Statistics (BLS) manufacturing made up 22% of non-farming jobs in the U.S. at its peak in 1979. By contrast, manufacturing made up only 9% of non-farming jobs in June 2019.
But American manufacturing isn't dead. In fact, there are several cities where the industry is thriving. And in these four cities, manufacturing is booming.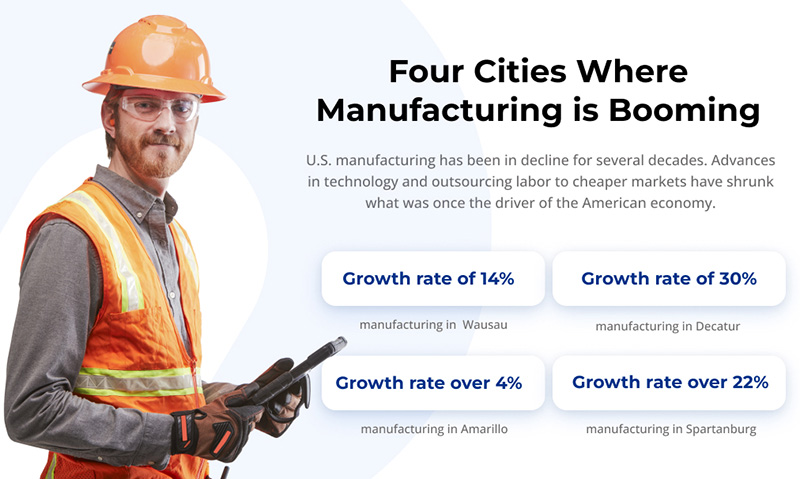 Wausau, WI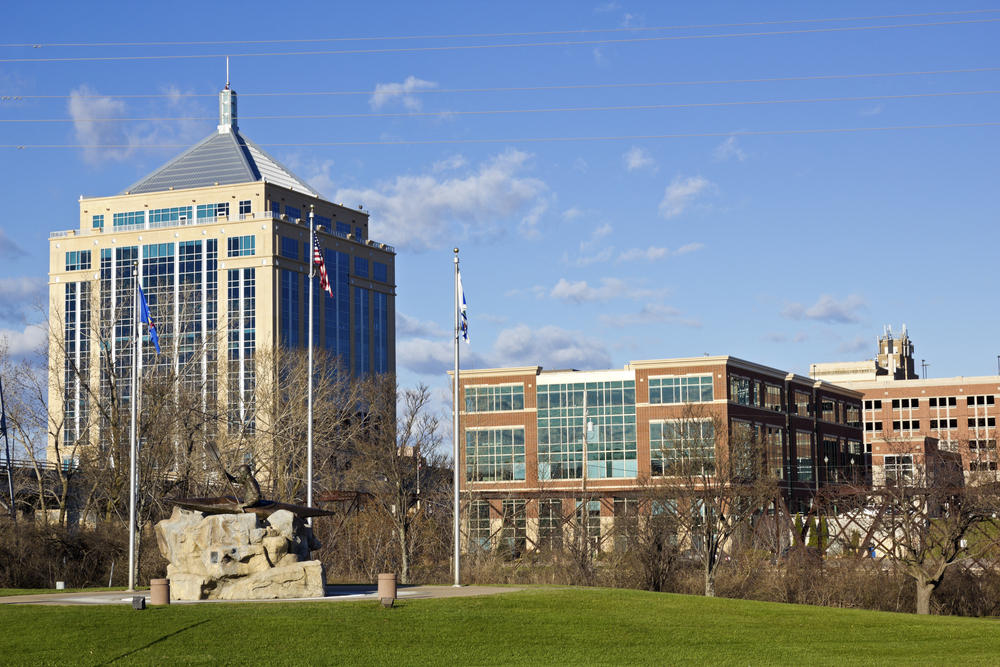 BLS data from March 2022, indicates that nearly 19% of Wausau's labor force works in manufacturing, making it the largest non-farm industry in the area. According to SmartAsset, Wasaus has also experienced rapid job growth in recent years, growing over 14% from 2016 to 2019.
Decatur, IL
Just 380 miles south, manufacturing is thriving in another Midwest city—Decatur, IL. Macon County, where Decatur is located, boasts more manufacturing jobs per capita than any other county in the state and an average manufacturing income 31% higher than the average U.S. income.
Decatur also stands out for its exceptional three-year manufacturing job growth rate of 30%.
Spartanburg, SC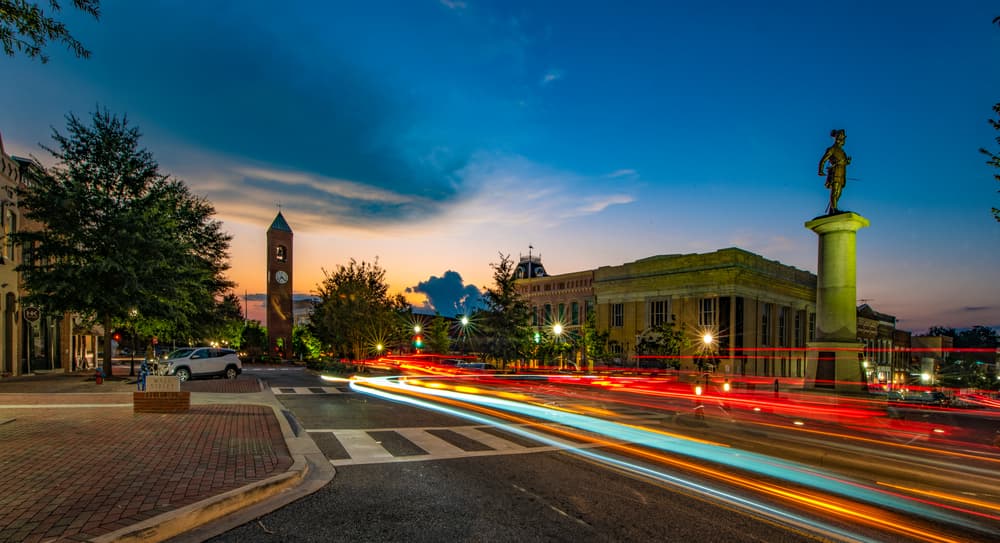 Meanwhile in the Southeast, Spartanburg, SC has become a regional hub of manufacturing activity. Over a quarter of the workforce in Spartanburg works in manufacturing, and the three-year job growth rate is over 22%. Several major manufacturers are headquartered here with many employing 2,000 people or more.
Amarillo, TX
While Amarillo's growth is more modest than other cities, it still ranks in Smart Asset's top 25 places to work in manufacturing. Roughly 12% of Amarillo's workforce is in the manufacturing industry, and the city recently experienced a one-year job growth rate over 4%.
Increase in Manufacturing Activity Means a Reassessment in Safety
As manufacturing booms in several American cities, it's time to reevaluate safety and how workers are protected on the job—especially as supply chain issues and increased demand strain companies to produce more goods with fewer workers.
According to the BLS, despite a decline in manufacturing injury and illness cases in the last three years, the number of cases that required days away from work increased.
Safety Protection for Manufacturing Workers
Now is the time for your manufacturing clients to reassess safety training, review past incidents, and work on preventative measures to stop workplace accidents.
Foresight can help your clients reduce and eliminate onsite incidents. We've taken a new approach to risk management technology. When your manufacturing customers become a policyholder at Foresight, they'll get:
One-on-one support and expertise from a safety success coach, who will create a custom plan for their business
Real-time data which tracks incidents and claims, leading to lower premiums
On-demand digital safety materials for both English and Spanish speaking employees.
The opportunity to create a safer work culture and reduce their insurance costs
No matter where your client is located, safety should be paramount every day. Foresight can be your partner in helping your clients create a safer workplace, eliminate incidents, and cut insurance expenses.