RESOURCES
Frequently asked questions
Explore commonly asked questions about Foresight workers' compensation insurance. To start the appointment process or ask a question not found here, use our chat feature or
contact us
.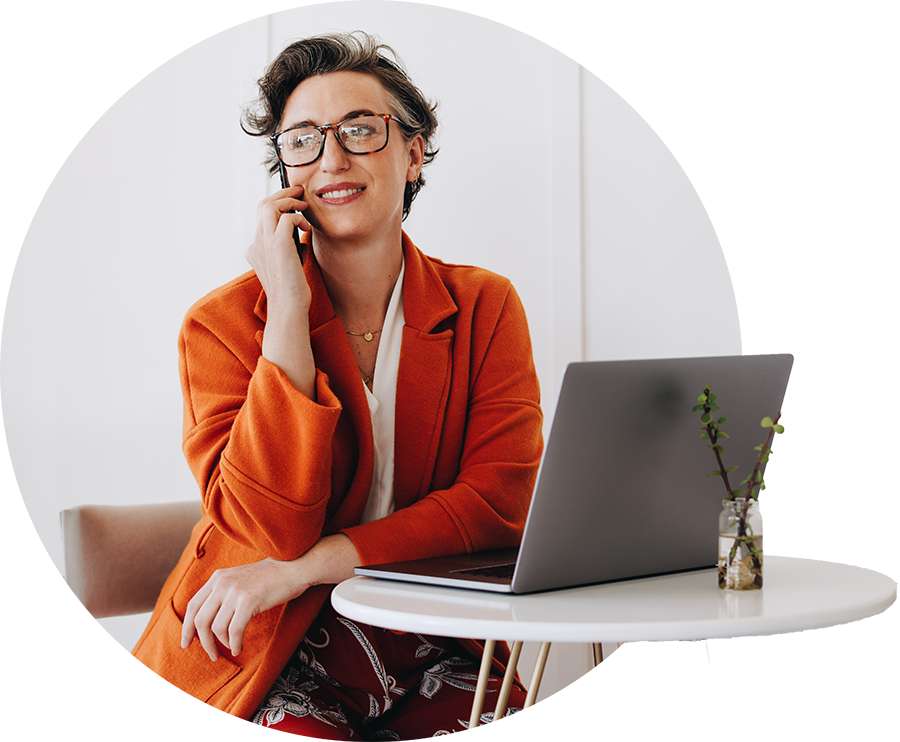 Who is Foresight?
We are a uniquely purpose-driven insurance company. We combine award-winning safety tech, data-informed underwriting, and a holistic approach to risk consulting to help more of your clients' workers get home safe at the end of their shift.
What is Foresight's mission?
Foresight sees a future where workplace injuries are a thing of the past. We reduce claims through best-in-class workers' compensation insurance, powered by our safety engagement technology, Safesite, driving down claims frequency by 17% for your clients.
What do you mean by "See the future with Foresight"?
Foresight uses predictive modeling and your client's real-world safety engagement behavior to demonstrate the potential impact Safesite technology might impact your client's ex-mod and performance over time.
Which industries does Foresight specialize in?
We have an appetite for 660+ class codes in core industries, with a sweet spot for Construction, Manufacturing, Agribusiness, and Landscaping/Tree Care.
How many states does Foresight operate in?
Foresight is currently filed in 15 states and continuing to expand.
What states does Foresight operate in?
California, Alabama, Arkansas, Arizona, Georgia, Kansas, Louisiana, Mississippi, North Carolina, New Mexico, Nevada, Oklahoma, South Carolina, Texas, and Utah.
Does Foresight cover what most people would call "high hazard"/high ex-mod accounts?
Yes. Where most of your workers' compensation carriers give you the runaround, we say "let's have a discussion."
How does Foresight approach accounts with such high ex-mods?
Our Safesite program, which utilizes safety engagement tech and consulting services to tackle loss drivers, and our experienced underwriters, who leverage proprietary data and an account-by-account approach.
What do you mean I have one dedicated point of contact?
No call centers here. White glove approach, first-name basis, with a dedicated underwriter quarterbacking each account and a Safety Success Manager as a go-to for your client's safety engagement experience.
How long does it take to get a quote from Foresight?
The rollout of an enhanced underwriting quoting platform will allow for expedited turnaround time of quotes to deliver faster service for you and your clients.
Can Foresight really help my clients decrease the likelihood of claims?
Yes! Foresight's policyholders experience an average 17% claims frequency reduction in their first policy year through our Safesite technology.
What will my clients have to do to effectively use Safesite?
The power of Safesite—the industry-leading safety management platform and coaching service—comes to life. Your client meets with our Safety Success Team for a 360 check-in to understand how we can best put our safety engagement program to work for their business.
What is Foresight's financial strength / AM Best Rating?
Foresight writes on MS Transverse paper rated A VIII by AM Best.
How can I be sure my clients will have a seamless claims experience?
With dedicated bilingual (Spanish-speaking) claims adjusters, quarterly claims reviews and 25% lower caseloads by adjuster, we are moving the needle on providing winning service to our clients when they need us most.
How does Foresight secure data and protect client privacy?
We value your privacy. We will not share or sell your information for marketing purposes, but we do need to share some information with our risk management partner and respective governing insurance bodies for compliance purposes.
How do I become a Foresight appointed broker?
To get appointed, start by filling out this form. You'll be asked to upload agency appointment documents. Follow the link and upload your agency's W-9, E&O dec page, agency license, and bank information. If you do not handle agency appointments, please point the appropriate person within your organization to our website. If you have questions along the way, please use our website chat function to talk with a team member.